Outsourcing of transport management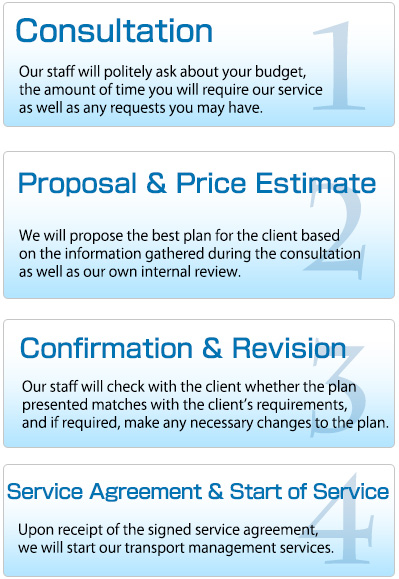 Our staff will ask about how the client's vehicle is currently being used, if they have any requests and how they would like the vehicle to be used going forward.

We will propose the best transportation management plan for the client.
About the manner of car use
About the frequency of use and operation route
Review of management and personnel fees

After signing a contract to manage a vehicle for private use, we always provide our clients with safe and comfortable service.
Executive ? Company VIP Transportation Management
Executive ? VIP Dedicated Vehicle Operation
We will make sure that you have a comfortable trip
Chauffeur Rehiring System Proposal
This is a system where we hire your current driver to work in our company.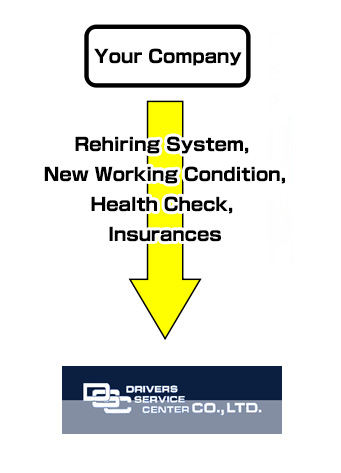 By shifting your driver's employment to our company, it helps reduce personnel costs and enables you to keep excellent drivers who are near their retirement age to be able to continue serving you, without worrying about labor regulations.
From the driver's perspective, they benefit from the change as well because they will be able to use all of the experience they have gained over their career at our company and be able to work until they are 65 years old.
If you're interested, our representative will discuss the details of this service with you on a case-by-case basis.
Driver's Training